Central America is an author's dream setting. Sultry, tropical, and full of history and intrigue. So what are the best books about Central America? It's all subjective, but here are some of ours. Please know we are signed up to the Amazon Associates program and this article contains links from Amazon. If you use them, we may receive credit or a small commission at no cost to yourself.
I've always been a voracious reader. I used to read everything and everywhere and I still do. As a little kid, I remember reading the back of cereal packets with as much attention as I read Asterix. You know, Tony the Tiger or those elves or whatever they were, Snap, Crackle, and Pop.
Game Of Thrones author George R.R. Martin said it best in A Dance With Dragons; "A reader lives a thousand lives before he dies. The man who never reads lives only one."
A house without books on shelves isn't a house, although most of my reading nowadays is on a Kindle or iPad. I rarely buy paper books anymore, which is a shame.
But as I said, I still read everything. It's almost a curse, in fact. Because even if a book is bad, I have to see it through, no matter what. And as I get older, I realize bad books waste valuable time.
This is why I like people to recommend good books to me and why I like to do the same for other people.
So are there any good books about Central America?
Well, a bunch of good books exist about Central America. How could they not in a region so exciting, so fraught with history and intrigue?
There's a lot to say about Central America, and authors have been saying a lot about the place for years, from Mark Twain onwards. Maybe one day I'll become one of those authors. I got plenty to say believe me.
But for now, let me recommend a few tomes from far better writers than me about this part of the world.
There's no particular order to these books – and no particular genre either. They could be fiction or non-fiction, short stories or novels.
The only thing they have in common is that they'll give you some insight into Central America. Even if you're reading on the other side of the world.
And if you're already in Central America, that's great. What do you think all the hammocks here are for?
So let's get started – here are 13 books about Central America to read:
I've said it before and I'll say it again – this history of the Panama Canal is one of the most fascinating true stories ever told. If you like historical biographies you'll love this. If you don't, you won't.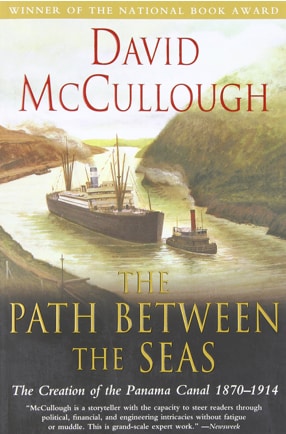 A rollicking book charting surfer Allan Weisbecker's journey through Central America in the mid-90s, looking for his friend Christopher (Captain Zero) who he finally found in Puerto Viejo, Costa Rica. I used to give out copies of this book to people who visited me here in Costa Rica.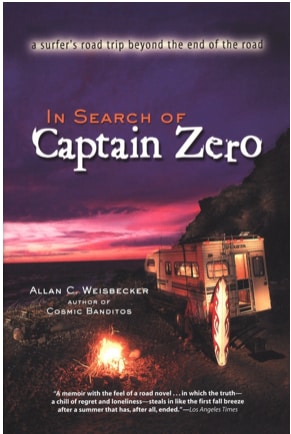 Another book by Allan Weisbecker, set after the events of Captain Zero. He's crossed to the other side of Costa Rica and settled in Pavones, way down south and home to one of the longest lefts in the world. This is a bittersweet book where the author comes off as a creepy, possessive asshole for much of the time, which I found a pity after Captain Zero. But man, the guy can write – you can feel his pain. And his investigation of the whole Max Dalton case in Pavones is gripping. I would call this essential for anyone who wants an insight into the underbelly of Costa Rica.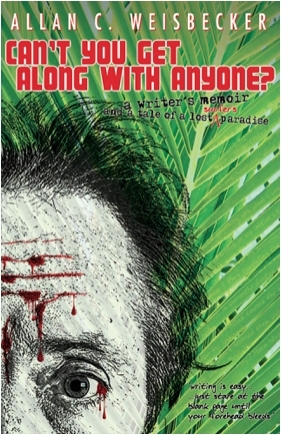 Salman Rushdie's first book comes from his 1986 travels in Nicaragua, where he found himself enthralled by the Sandinista Revolution. I like the travel part of this book and I also – kind of – respect Rushdie's desperation at the time to see the revolution succeed. And it's well written. But looking at this book right now, after the atrocities carried out by Ortega's Sandinistas in recent years, I wonder if Rushdie regrets his breathless praise of these people. Still, anyone who loves Nicaragua should give this a read.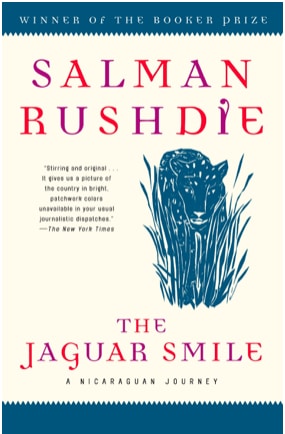 Today, Gioconda Belli is an outspoken critic of the murderous Ortega regime in Nicaragua. But she was the ultimate insider to the revolution and knew them all. This is a fascinating account of a privileged life in Nicaragua during the fall of Somoza, the Sandinista Revolution, and the fallout from that. Another one for lovers of Nicaragua.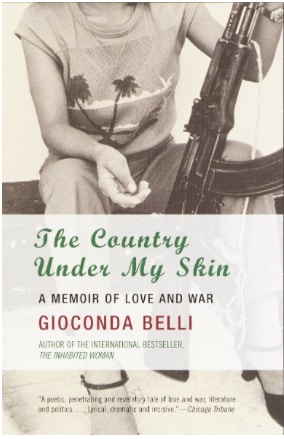 A solid piece of dark comedy and satire disguised as spy fiction based around the upcoming handover of the Panama Canal in 1999. The perfect hammock fodder. In fact, I'm going to read this again.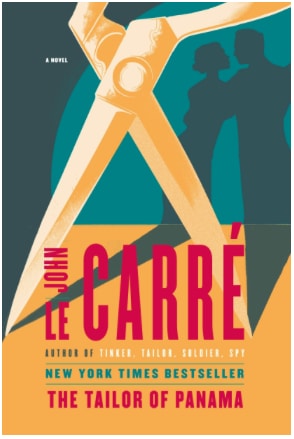 If you love proper journalism, you'll love this. Oscar Martinez travels around Central America's Northern Triangle to find out why people are fleeing these countries for the United States. What he finds out is brutal and you need to know about gang violence, corruption, prostitution, and human trafficking. Read this book.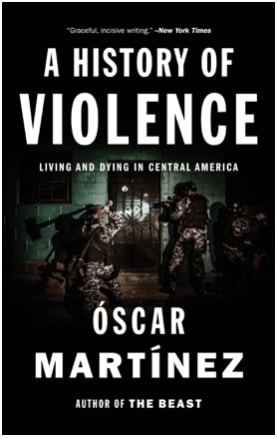 First published in 1946, this book outlines a dictatorship in an unnamed Central American country (Guatemala). A fascinating story about living in a totalitarian state.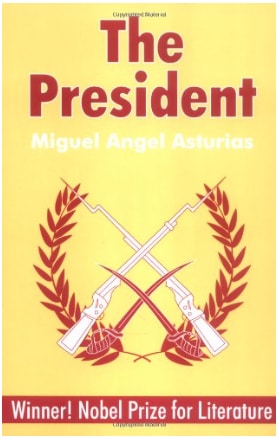 Anyone who's been in Central America across the course of the last decade or so knows about "Wild Bill" Holbert. That's the gringo expat who murdered his way across Panama's Bocas del Toro in the late noughties before his 2010 arrest. Not the best-written book on this list by any means, but The Jolly Roger Social Club offers a peek at the darkest side of expat life in Central America. For that reason, it's worth the read.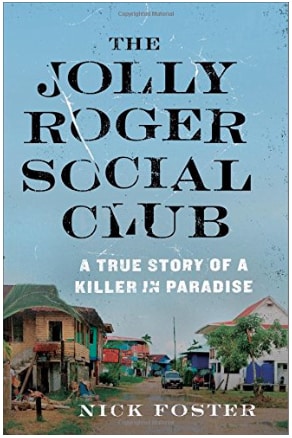 This is a historical account of real events, but it should be an HBO miniseries. I've always thought the story of William Walker deserves some proper screen attention, and this book would be the perfect backdrop.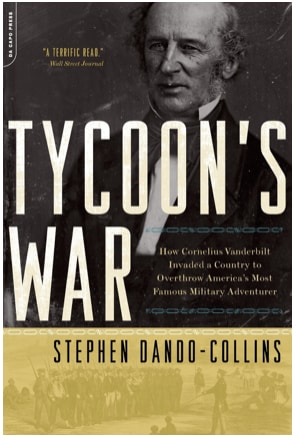 Stephen Kinzer reported from Nicaragua for the New York Times during the Contra War in the 1980s. This account is a lot more critical of the Sandinista Regime than Salman Rushdie's, and comes with more than a glancing pass-through. Essential reading.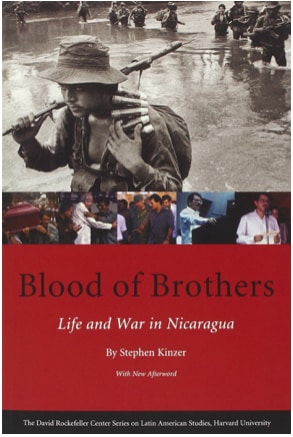 I'll be honest, I don't know any books about Belize. This is the only one I've read, and I did that the other day in less than an hour. But Seven Ways To Die In Belize came recommended to me. And it's free on Amazon, to boot! A fun, short, little ebook about a tour group in Belize targeted by terrorists.
This book was published around the same time I first came to Central America. It's one of those obscure little travelogues that resonated with me. He was doing the same thing as me at around the same time. It's because of this book that Cahuita and Montezuma were the first beaches I visited in Costa Rica. Both remain favorites to this day. Anyway, this book gives me good memories. It's a nice read and I still refer to it often, even after over 20 years here.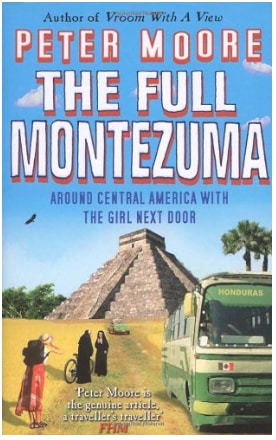 You might look at this list and see a pattern of crime, history, travel, and thrillers.
And you'd be correct – these are my favored genres. If you don't like crime, history, travel, and thrillers, this list might leave you a little cold and I apologize for that.
What I won't apologize for is all these books being in English. This is an English-language website. I will concede that Gioconda Belli's The Country Under My Skin, Oscar Martinez's A History Of Violence, and Miguel Angel Asturias's The President read much better in Spanish if you speak that language. But if not, you won't lose out in English, I promise.
I'd love for you to tell us your own favorite books about Central America. Especially in other genres, genres I haven't touched. Let's create the ultimate Central American library here for anyone traveling around or moving to this part of the world.
James Dyde is the editor of CentralAmerica.com. He lives in Escazu, Costa Rica.